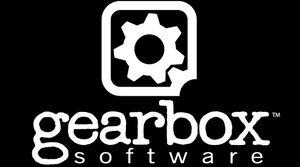 Gearbox Software is a game development studio based in Plano, Texas. The company was founded in 1999 by ex-3D Realms and Rebel Boat Rocker personnel to make expansions for the Half-Life series of games. They later created their own franchises, most notably the Brothers in Arms series and the Borderlands franchise.
In 2013 Gearbox acquired the Homeworld intellectual propert rights from THQ when the latter filed for bankruptcy. They are the current IP holders for the franchise and are working on re-releasing Homeworld and Homeworld 2 for modern PCs and tablets. They are also cooperating with Blackbird Interactive on the development of Homeworld: Shipbreakers, a new prequel to the series.
Gearbox was founded in 1999 by developers from the defunct Rebel Boat Rocker studio, some of whom had also worked at 3D Realms. They worked on the Opposing Force and Blue Shift expansion packs for Half-Life. They also worked on the PlayStation 2 and Dreamcast ports of Half-Life, including the Half-Life: Decay co-operative mode for the former. They also worked with Bungie Studios and Microsoft on the well-received PC port of Halo: Combat Evolved.
In 2005 they launched the Brothers in Arms series of WWII shooters to critical acclaim. In 2009 they released Borderlands, which was an immediate success. With the demise of 3D Realms, Gearbox also rescued the troubled shooter Duke Nukem Forever and released it in 2011 to critical derision, though strong sales. In 2012 they released Borderlands 2 to a strong critical reception, but Aliens: Colonial Marines - a game released by Gearbox but developed by another studio - was widely panned on release in early 2013.
In mid-2013 Gearbox acquired the Homeworld franchise rights and began plans to re-release the first two games on modern PCs and tablets. They also announced a collaboration with Blackbird Interactive to release Homeworld: Shipbreakers.
Ad blocker interference detected!
Wikia is a free-to-use site that makes money from advertising. We have a modified experience for viewers using ad blockers

Wikia is not accessible if you've made further modifications. Remove the custom ad blocker rule(s) and the page will load as expected.