Ship of the Day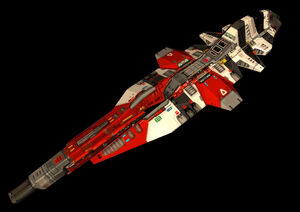 Featured Article

Homeworld is the critically-acclaimed first installment in the computer game series of the same name. Released in 1999 the game covers the first part of two-part (with a one-part spinoff) computer game series. Upon release the game quickly became a surprising success, taking the Game of the Year award from IGN. Since then the game has been the only of its kind (a 3D real-time strategy game) to be highly successful.
Join Encyclopedia Hiigara!
Everyone can join and edit Encyclopedia Hiigara!


What you can do now:
Random Tips
TIP: if your article will be deleted - don't be disappointed, remember that articles to Encyclopedia Hiigara needs to be long enough to be named "article" (it must be at least Stub), and that they can't be copied from other web pages.