Home
Talk

27
628pages on
this wiki
Ship of the Day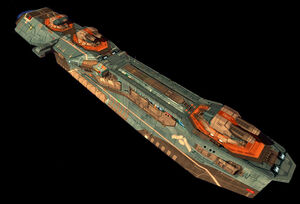 Featured Article
Gehenna is an asteroid field located in the Vaygr Reaches. During the Homeworld 2 Era, the Vaygr made extensive archaeological digs here in search of the Oracle, a Progenitor relic. The asteroid field is guarded however, by a network of hyperspace inhibitors and security stations protected by large garrisons.
Join Encyclopedia Hiigara!
Everyone can join and edit Encyclopedia Hiigara!


What you can do now:
Random Tips
TIP: galleries are places where you can find collections of images related to the topic.