Featured Article

Homeworld 2 is the sequel to the acclaimed 1999 Game of the Year Homeworld by Relic Entertainment. Homeworld 2 was delayed by a year due to arguments between Relic and publisher Sierra Entertainment, only adding to fan anticipation. Unfortunately when it was released in 2003 it was only a minor success and viewed by fans as a major disappointment because of complaints on issues ranging from the storyline to gameplay changes from the series.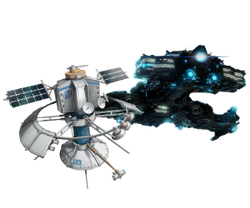 Strategy Games
Go to these sites for info or for help with your own wiki!
Age of Empires • Battle Brothers • Bomberman • Boom Beach • Castle Clash • Civilization • Clash of Clans • Command & Conquer • Company of Heroes • Dawn of Gods • Dawn of War • Deception • Edain • Fire Emblem • Homeworld • KanColle • Legion TD 2 • Plants vs. Zombies • StarCraft • Total War • Victory Belles • Wargame • We Happy Few
Want your community included? See how!

Ad blocker interference detected!
Wikia is a free-to-use site that makes money from advertising. We have a modified experience for viewers using ad blockers

Wikia is not accessible if you've made further modifications. Remove the custom ad blocker rule(s) and the page will load as expected.