Featured Article

Homeworld is the critically-acclaimed first installment in the computer game series of the same name. Released in 1999 the game covers the first part of two-part (with a one-part spinoff) computer game series. Upon release the game quickly became a surprising success, taking the Game of the Year award from IGN. Since then the game has been the only of its kind (a 3D real-time strategy game) to be highly successful.
Ship of the Day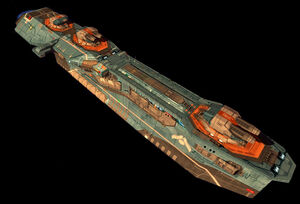 Random Tips
TIP: Have you got a question about the wiki or the Homeworld games? Ask on the forums!
Strategy Games
Go to these sites for info or for help with your own wiki!
Age of Empires • Battle Brothers • Bloons • Bomberman • Boom Beach • Castle Clash • Civilization • Clash of Clans • Command & Conquer • Company of Heroes • Dawn of War • Dungeon Keeper • Edain • Fire Emblem • Homeworld • Iron Harvest • KanColle • Legion TD 2 • Metal Slug Attack • Plants vs. Zombies • StarCraft • Total War • Victory Belles • Wargame • Warhammer Fantasy • We Happy Few • Worms
Want your community included? See how!
See all of our Strategy gaming wikis!